Skip to Content
Baltimore, MD's Handyman Services for Windows
Your home improvement goals may include fixing or updating the windows in your bedrooms, living room, bathrooms, or elsewhere. This simple feature of your residential structure offers various benefits to space, including natural light, fresh air, and a view of the world outside your house. All Things New LLC has the window repair and renovation specialists that residents in the Baltimore, MD Metro Area depend on for their home projects, and we're ready to serve you. When installing a new window or making repairs to the existing ones, we give you the time and attention you deserve for the best possible results on your project. Instead of juggling multiple projects in the area, we focus on yours by showing up on time every day for as long as the project takes to complete. We appreciate the value of your home and your patronage with our home improvement services. Every project is important to us, whether you're putting in a new bathroom in your club basement or updating a window to a double-paned option.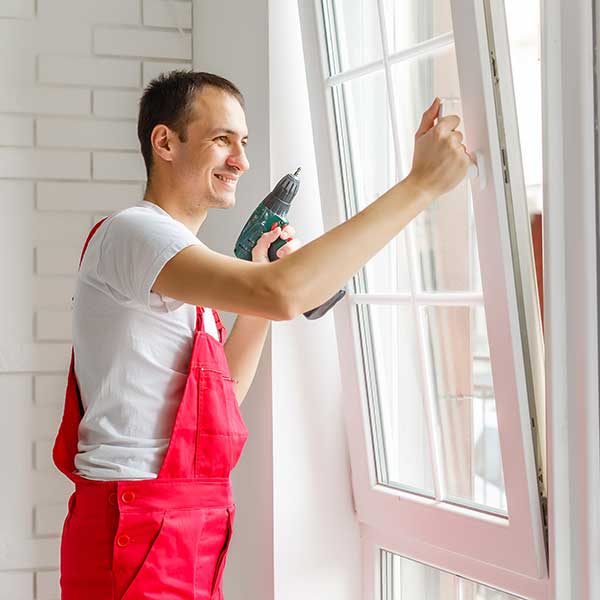 Reasons for Window Repairs & Installations
Installing a new window may be necessary for many reasons. When choosing a new window, be sure to consider the energy efficiency, durability, and price of the frame and window panes. You'll also have different style options to complement your home's appearance. Below are some compelling reasons to replace your windows.
Your Windows Are in Poor Condition
Windows that are in poor condition include those with rotting frames, non-operational windows, cracked windowpanes, and other damage and wear. These issues can lead to pest infestations, humidity issues, water leaks, and efficiency problems. By updating your windows with newer and better materials, you can resolve these issues and keep your home comfortable and free of water damage and pests.
Your Windows Have Safety Issues
Windows that are loose or weak due to lack of proper maintenance, as well as windows that don't open or close properly, should get replaced to ensure they're safe and dependable to use. For instance, if a window in a second-story room doesn't open fully, it can make escape problematic in the event of a fire.
You Have Single-Pane or Temperature-Conductive Windows
Replacing single-pane glass windows and those that let heat and cold seep into your home saves you money and worry. Older homes tend to have cheaper windows that perform poorly and offer little to no insulation. Options like double-paned glass and insulative frame materials help to keep the extreme temperatures outside. Even argon-filled panes offer a gaseous barrier to lower your energy bills.
Expert Home Improvement is Just a Phone Call Away
All Things New LLC will help you keep your home safe and comfortable by installing new windows in any room of your house. If your current windows just need repairs to keep them in good condition, we'll make sure you get top-notch service. Give us a call today to schedule service for your windows in the Baltimore, MD Metro Area.
Call Us to Schedule a Consultation for Your Home