Skip to Content
Specializing in Home Renovations for
Baltimore, MD

Residents

Keeping your home up-to-date goes beyond its aesthetic appeal. Your space could suffer from structural or functional issues due to its age or workmanship that doesn't meet your needs or standards. The home improvement professionals at All Things New LLC want to help your Baltimore, MD Metro Area home stay current in both its design and function with our renovation services. If you have an older home that's interior structure would be best described as antique, we'll update the space to meet today's building guidelines and fulfill your design ambitions. Small additions are an option we offer, as well, so you can get that sunroom you've dreamed about or add a guest bathroom for visiting friends and relatives. You can count on All Things New LLC to deliver stellar results on your renovation with our commitment to high-quality craftsmanship, showing up on time every day, and focusing on projects like yours one at a time. We want you to be completely satisfied with your home renovation, and to accomplish this, we make sure your project gets the expert care and attention to detail it deserves.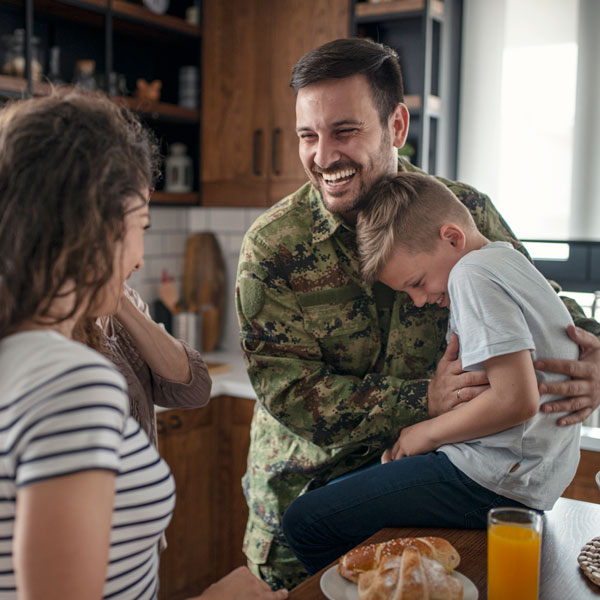 Proud to Provide VA Adaptive Housing Options
Military veterans devoted a portion of their lives to serving the United States and protecting our global interests and welfare. Some veterans sacrificed more than a few years by sustaining bodily injuries that have an enormous effect on their daily lives. If you're a veteran whose service made such an impact on your livelihood, then VA Adaptive Housing is an option from which you can benefit. Veterans like you with lost limbs and other injuries may need to alter your homes to accommodate your current needs for mobility and daily occupational tasks. All Things New LLC proudly serves your needs by offering home improvement services for VA Adaptive Housing. Supportive alterations to your home, such as railing for the tub, help to make your home life more manageable. Our handymen will update your kitchen, bathrooms, bedrooms, and other areas in your house to suit your current physical needs. We're happy to perform these updates so that veterans like you can get back to living a normal life.
Schedule a Renovation at Your
Baltimore-Area

Home

All Things New LLC is ready to help you achieve the updated house you've always wanted. Whether you have an older home with antiquated lighting and design, or you're a veteran whose sacrifice affects your mobility, we appreciate the opportunity you present to improve your residential space. With our commitment to quality with minimal stress on your daily life, we go above and beyond to perfect your home at a friendly price. Give us a call today to discuss your project and schedule our home improvement services at your Baltimore-area home.
Call Us to Schedule a Consultation for Your Home