Skip to Content
Dependable Door Installations for Your Baltimore, MD Home
In the Baltimore, MD Metro Area, your entry doors provide the security and protection you need for your home. All Things New LLC knows the value of a solid front or back door to safeguard your family and possessions from intruders, as well as inclement weather. The sunny Baltimore summers bring blazing heat while frigid Mid-Atlantic winters rattle your bones and your home's furnace. Having a quality entry door helps to insulate your home and ensure the radical temperatures don't seep into the interior space. When storms roll in and blow against your house, a storm door will help protect your home against the rain, snow, and gusting winds. You need your entry and storm doors installed by a professional to make sure they stand up against intrusive passersby, stifling August temperatures, and winter's unforgiving weather. Our team shares a commitment to ensuring any project we take gets the time and full attention it deserves for the best possible finished product. Make sure you call the home improvement experts at All Things New LLC.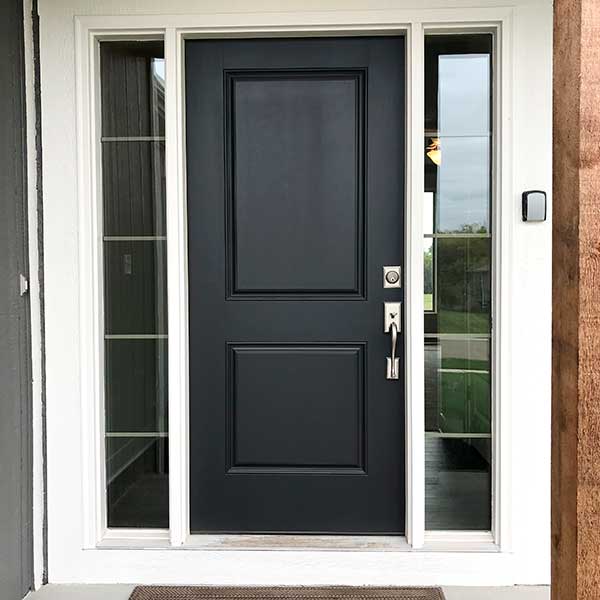 Installations and Repairs for Your Doors
We value your business, so we make sure our services measure up to the highest expectations. All Things New LLC installs and repairs entry doors and storm doors to ensure your safety and satisfaction. When choosing a door for your home, there are many qualities you want to consider for the look, materials, design, and more.
Security
You want your entry doors to protect you from potential intruders, which goes beyond a good deadbolt. The material of your door, any glass panes in it, and the quality of its installation all affect its efficacy in keeping unwanted guests out.
Insulation
With proper weather stripping and a good-quality entry door, you can help prevent unnecessary heat or cold penetration in your home. You can get an insulated steel door, a solid wood door, or other options to beat the exterior temperature and keep your energy costs from going through the roof.
Aesthetics
An entry door's appearance can complement the style of your home through its color and design. Beautiful features like stained glass panes and decorative paneling and layout enhance the aesthetic of your home.
Budget
When choosing an entry door, you don't want to sacrifice quality for a lower price. Make sure your choice prioritizes the traits you find most valuable. Your need for insulation against the winter cold could outrank the desire for decorative glass.
We're Ready for When Opportunity Knocks
At All Things New LLC, we value the opportunity you present to us with your home projects, including installing and repairing your doors. Give us a call today to discuss your residential improvement needs, and we'll make sure we provide high-quality results for your entry doors, bathrooms, kitchen, and other projects.
Call Us to Schedule a Consultation for Your Home