Skip to Content
Taking Kitchens from Mundane to Magnificent
The kitchen is the heart of every home, where meals are prepared and bread is often broken. It's commonplace during house parties for people to congregate in the kitchen to chat and peruse the countertops for finger foods and beverages. Whether you live in an older home with an antiquated look or your newer home doesn't live up to your standards, All Things New LLC can help homeowners like you throughout the Baltimore Metro Area in Maryland. We've assisted a multitude of households in building and updating their kitchens to suit their aesthetic, functional, and budgetary needs. By taking on projects one by one, we focus on your specific needs and desires for an ideal kitchen. Our decades of experience have kept us thoroughly knowledgeable of old standby and innovative designs and techniques, and we apply that expertise to every project to ensure your complete satisfaction during the process and with the final results.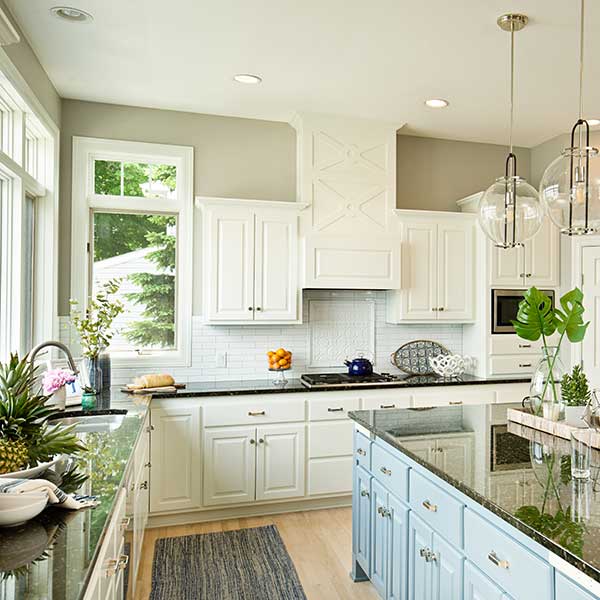 Services We Provide for Your Kitchen Project
All Things New LLC is committed to performing every home improvement service with high-quality results while minimizing any stress to the household. You deserve a beautiful and functional kitchen with flooring, cabinets, and woodwork that reflects your own style. You might prefer a country feel to your home, or a more contemporary, streamlined look may be up your alley. Our team makes sure you get a kitchen you can truly be proud of with the following services.
Demolition
Let us tear down the old so we can install the new, beautiful kitchen of your dreams.
Insulation
With quality insulation in the walls, you can keep your updated kitchen warm in the winter and cool in the summer.
Drywall
If you're expanding your old kitchen or moving a wall, we'll put up a new drywall that's ready for paint or tile.
Appliance Installation
If you have a new dishwasher, oven, and stove, refrigerator, or trash compactor, we'll install it to ensure it works properly from the start.
Painting
Pick a color you love, and we'll paint your kitchen with the utmost care for its appearance down to the last brush stroke.
Flooring
Our team will expertly install new flooring for your kitchen space, including hardwood, tile, laminate, and vinyl planks.
Cabinetry
Choose the wood, stain, and design that suit your style, and we'll build and install new cabinetry to complete your kitchen.
Finish Carpentry
If you have woodwork, molding, or baseboards that need installation, our craftsmanship and attention to detail will leave you satisfied.
Call for Professional Work in the Baltimore, MD Area
You don't have to settle for the outdated or subpar design of your kitchen. By working with All Things New LLC, we'll make sure you get high-quality results and stellar customer service, all at a friendly price. Your beautiful, updated kitchen is within easy reach in the Baltimore, MD Metro Area. Give us a call today to discuss your home project and schedule professional care for your kitchen, bathrooms, basement, flooring, and more.
Call Us to Schedule a Consultation for Your Home